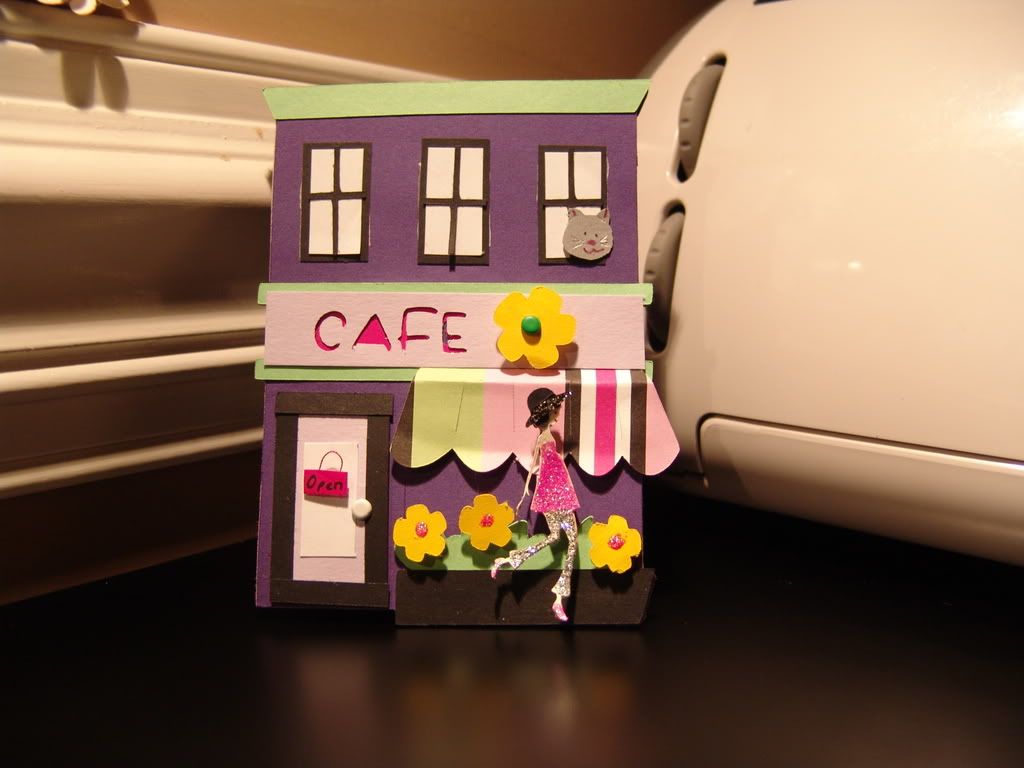 I created this for my sister's birthday. She was born on Friday the 13th...some years ago.
This cafe took 2 nights to make. I had never done anything like this and have many ideas for other cafes...I find it hard to pick out paper for these projects.
Cafe was cut at 5" from the MC Crcicut cart.